Call Omar for all your immigration needs:
- Over 8 Years of Experience
- Bi-Lingual and Bi-Cultural Staff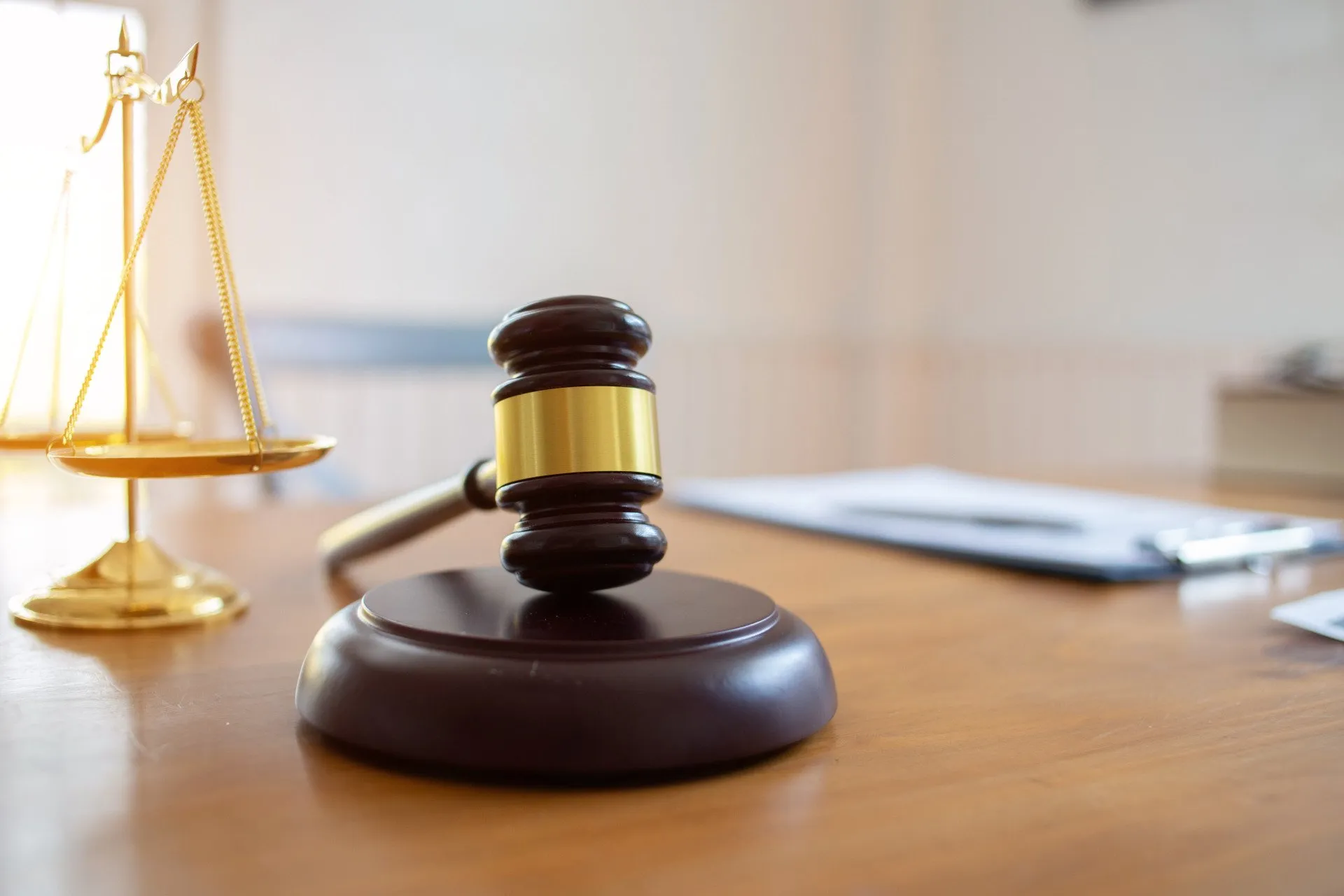 His Areas of Practice
Omar Salguero, of Ruben Sanmiguel & Omar Andres Salguero-Duarte Attorneys at Law, is an Attorney who provides counsel for the Latino Immigration Legal Center in Aurora, Illinois. His expertise lies in multiple areas like:
Immigration Law: We represent you in family-based immigrant visas, deportation defense, waivers of inadmissibility, citizenship, humanitarian relief which includes asylum, temporary protected status, and deferred action, non-immigrant visas like tourists and religious worker visas, appeals and compliance with the Immigration Reform and Control Act (Form I-9 and anti-discrimination).
Family Petitions: Family petitions include filing a petition for your relatives, like your fiance, for immigration into the United States.
Visa Requests: The visa request process is very confusing and tricky, and is highly regulated. Consult Attorney Salguero and his staff for assistance with the constantly changing regulations.
Deportations: Do not let yourself, or your loved one, get deported. Allow us to help you keep off the 'Deportation List'.
Traffic Law: If your family's income depends on your driving privileges, then getting your driving rights revoked can be quite painful. And if you are facing a revocation on your driving privileges due to a DUI, you need to show ample proof  that you have complied with the necessary requirements set by the Uniform Report risk evaluation. With a driver's license reinstatement attorney on your side, you can be wholly prepared for your hearing no matter how complicated the situation. Let us be your driver's license reinstatement attorney to handle the issue, no matter how complicated the situation.
Real Estate Law: Real estate law entails representing both the buyer and the seller.
Representing Buyers: When it comes to real estate negotiations, a lot of legal terminologies are involved. We will guide you through the complicated legal procedures and work with you to handle details that might otherwise be overlooked. Trust us to help you clinch the investment you had been coveting.
Representing Sellers: If you are a seller, we will advise you to go through a deal with as little detachment as possible. Our legal guidance would focus on safeguarding our clients during the closing process, and in the future, as well.
Criminal Law: If you have have been caught driving under influence, you are bound to face jail time, even if you are a first-time DUI offender. Hire us to get experienced counsel to fight for you with the right evidence, and to help get reduced charges through negotiations. We help you protect your rights and help you get a reduced DUI conviction on your record. We offer your personalized service through direct communication with your lawyer.
Family Law:
Divorce: Divorce is an extremely messy business, and can leave you entangled in legal issues if you do not have the right counsel. We offer you the right guidance to get you through the various custody disputes including visitation rights to child support and property distribution. We understand what a life-altering situation this can be for you, and we promise to be with you during these trying times.
Child Support: Illinois law gives utmost importance to child custody and parenting decisions. With our counsel, you will be able to fight for monetary support for your child for it's living expenses from the non-custodial parent. The court in Illinois works towards providing a decision in the best interests of the child. Mr. Salguero will help you get through these trying times.
Omar Salguero is bi-lingual, and speaks both Spanish and English. Our family-owned business will work with you through your tough times to help you get the best verdict possible.
Call us
today for a
FREE
phone consultation.
Áreas de Practica
Ley De Inmigracion: 
Nuestra firma ofrece representación en visas de inmigrantes familiares, exenciones de inadmisibilidad, defensa de expulsión / deportación, ayuda humanitaria (por ejemplo, estado de protección temporal, asilo y acción diferida), naturalización / ciudadanía, visas de no inmigrante (por ejemplo, visas de trabajadores turísticos y religiosos), apelaciones y el cumplimiento de la Ley de Reforma y Control de Inmigración (Formulario I-9 y antidiscriminación). Todo nuestro personal es bilingüe en español e inglés:
Peticiones Familiares: Peticiones para familiares (o futuros parientes como un prometido (e) o posible hijo adoptado) para inmigrar a los Estados Unidos.
Solicitud De Visa: El proceso de Visa puede ser complicado y confuso. Está muy regulado y el abogado Salguero y su personal están muy familiarizados con las regulaciones en constante cambio.
Deportaciones: Usted o alguien a quien ama enfrenta la deportación? Nuestra firma puede ayudarlo a mantenerse fuera de la "Lista de Deportación".
Ley De Tráfico
Las audiencias de la Secretaría de Estado: Entendemos que la pérdida de los privilegios de conducir pone una tensión inmensa no solo en un conductor, sino también en su familia y su sustento. Una audiencia de la Secretaría de Estado sirve para evaluar el compromiso de una persona para cambiar el comportamiento que causó la revocación de sus privilegios de manejo. Si la revocación de su privilegio de buceo se debe a un DUI, se le exige que demuestre que ha completado o continúa cumpliendo con los requisitos establecidos en su evaluación de riesgos del Informe Uniforme. Con un abogado de reinstalación de la licencia de conducir de su lado, puede estar completamente preparado para su audiencia sin importar cuán complicada sea la situación.
Ley de Bienes Raíces
Representación de compradores: nuestro equipo se toma el tiempo de conocer a nuestros clientes compradores. Existe una gran cantidad de terminología legal en las negociaciones inmobiliarias. Entendemos sus preguntas y preocupaciones relacionadas con los requisitos de detalle de una transacción de bienes raíces. Nuestros abogados experimentados buscan detalles que a menudo se pasan por alto. Asesoramos y guiamos a los clientes a través del proceso de cierre de su codiciada inversión inmobiliaria.
Representación de vendedores: la mayoría de los vendedores están motivados para avanzar en el proceso de venta de la manera más efectiva y competente posible, de modo que pasen a la siguiente etapa de sus vidas. Nuestra representación se centra en separar a los vendedores de su situación actual con el menor número posible de enredos a largo plazo. Asesoramos en cierres para garantizar que nuestros clientes estén protegidos durante el proceso de cierre y en el futuro.
Derecho Penal: DUI. Manejar bajo la influencia del alcohol (DUI) es una ofensa seria en Illinois. Incluso un delincuente por DUI por primera vez se enfrenta a importantes multas y tiempo en la cárcel, así como otras consecuencias graves. Un abogado experimentado en defensa de DUI puede luchar para eliminar o suprimir la evidencia que rodea su arresto, reducir los cargos o negociar un acuerdo. Si ha sido acusado y arrestado por DUI, contáctese con nuestros abogados con experiencia para saber cómo podemos ayudarle a proteger sus derechos, luchar contra los cargos y ayudar a reducir las posibilidades de que termine con una condena por DUI en su registro. Aseguramos un compromiso con el servicio personal al proporcionarle una comunicación uno a uno directamente con su abogado.
Ley Familiar
Divorcio. Sin un abogado de divorcio, es difícil navegar los procesos de un caso de derecho de familia en Illinois. Cuando se busca el divorcio, ya sea simple o complejo, hay varios factores a considerar. Desde las disputas de custodia y los derechos de visita a la manutención de los hijos y la distribución de la propiedad, entendemos que esta situación que altera la vida puede tener un efecto dominó en cada faceta de la vida. Si está considerando divorciarse, hable con uno de nuestros abogados que le asegurará la eficiencia en la navegación del proceso.
Manutención de los hijos. Las decisiones de custodia infantil y de crianza son de suma importancia en Illinois. La manutención de niños es un pago monetario para los gastos de manutención de sus hijos por parte de un padre sin custodia. El pago de manutención infantil es determinado por el tribunal que considerará el mejor interés del niño. Nuestros abogados expertos en familia pueden explicar cómo se calcula la manutención de los hijos y ayudarlo a resolver términos justos y precisos.
Award-Winning Legal Services
Contact Omar for personalized service.
info@omarsalguerolaw.com
(815) 446-0770
I have not met another lawyer with determination and character. Professional and good person who tells you things as they are.