Call Ruben for all your criminal & real estate needs:
Law Offices of Ruben Sanmiguel
- 29 Years of Legal Experience
- Bi-Lingual Attorney- Hablamos Espanol
- State and Federally Licensed Attorney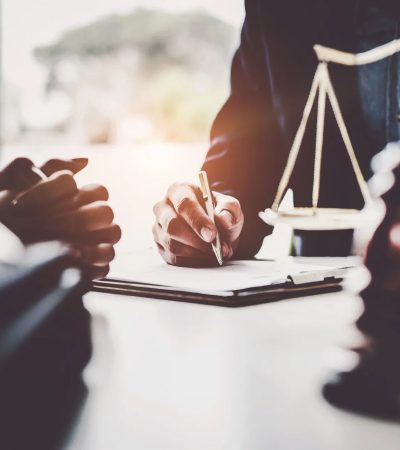 Experienced Legal Counsel
Attorney Ruben  Sanmiguel offers a wide range of experience, advocacy and compassion to bear on legal matters. that are affecting you, your job and your family.   
Call
Ruben Sanmiguel  for a free case evaluation at 630-715-6764. We are a local and US veteran-owned law office that is dedicated to personalized service and protecting your rights. Please visit Ruben 
Sanmiguel's website
for further details.
Sanmiguel's Legal Services Include:
Traffic violations law

Driving under the influence (DUI)
Speeding, Teen drivers and traffic accidents
Reckless driving, speeding, and suspended license

Real estate

Real estate buys and sells
Real estate closings and title clearance
For sale by owner
Short sales

Accidents and injuries

Traffic and Auto accidents
Personal injury

Criminal law

Domestic battery
Fraud
Theft, drugs, disorderly conduct
DCFS expungement appeals

Bankruptcy

Free consultation
Chapter 7 total liquidation of debts
Reverse wage garnishments and collections
We are a Debt Relief Agency
En Espanol:
Ley de infracciones de tránsito

Conducir bajo la influencia (DUI)
Conductores adolescentes, accidentes de tránsito
Conducción imprudente, exceso de velocidad y licencia suspendida

Bienes y Raíces

Compra y venta de bienes inmuebles
Contratos y Cierres de Bienes Raíces
A la venta por el propietario
Ventas contra el Remate Judicial

Accidentes y Lesiones

Accidentes de automóvil y tránsito
Lesiones personales
Casos de resbalones y caídas

Defensa de Delitos Penales

Agresión Domestica
Fraude
Drogas, Orto, Robo
DCFS Apelación de Reporte
Limpiar los datos penales/historia criminal

Bancarrotas

Consultas son  gratis
Capítulo 7 Liquidación total de deudas
Embargos y colecciones de salario
Somos una agencia de alivio de la deudasz
Free Phone Consultation or
Case Evaluation

Call us for personalized service.
(630) 844-2393
Very helpful and knowledgeable. Really does provide the info you need to make the best decision for you.