Call Ruben for a free case evaluation:
Attorney Ruben D. Sanmiguel
- Over 30 Years of Legal Experience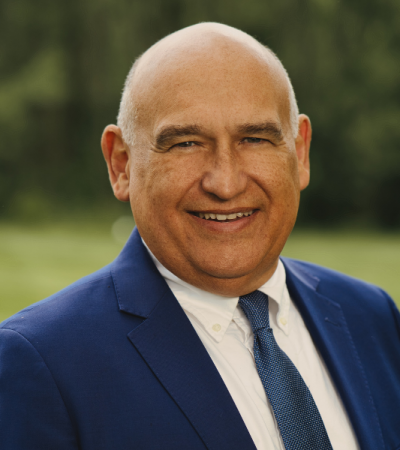 Attorney Ruben D. Sanmiguel
Attorney/Abogado   Ruben D. Sanmiguel : Law Offices of Ruben Sanmiguel
Biography: Ruben Sanmiguel grew up in Arlington Heights, IL. He received a bachelor's degree in history (1982) and a bachelor's degree in J. D. Law (1990), both from Loyola University in Chicago.  He speaks fluent Spanish.began his law career at the Cook County Public Defender's office (1991-2002). Ruben then founded his law offices with offices in the suburbs of Chicago, Illinois in 2002. Ruben is a licensed attorney in the States of Illinois and Florida and a US Navy Veteran.  He also worked for the federal government in the Department of Defense (1981-2002) and the United States Department of State (2002-2004).
Ruben proudly represents clients in:
Personal Injury: Automobile injuries and  accidents.  We seek fair compensation for pain, suffering and wage losses.
Criminal/Traffic Defense: We represent clients charged with DUI, traffic, criminal cases, felonies, misdemeanors and local violations.
Real Estate: We assist clients with real estate contracts and closing transactions.  We also help homeowners facing bankruptcy and foreclosure.
Legal Services With a Personal Touch
Hablamos Espanol.
All calls are returned by the attorney.
Saturday and night consultation appointments are available.
Attorneys: please call us for help/referrals for your clients.
Free Phone Consultation or Case Evaluation
Call us for personalized service.
(630) 844-2393
Ruben Sanmiguel worked with my case for a few years, I believe he is very knowledgeable and honest. We were able to come to an agreement with my case. I recommend him as an attorney.